Best IT Company in Nepal 2023
Nepal is slowly but surely gaining pace in the IT sector. A lot of interest has been shown in the technology sector from government and international organizations in Nepal since the last decade.
Our neighbours China and India are already the Tech-Giant in the world has achieved a lot of astonishing success in technology. They have billion-dollar tech companies that have branches all over the world.
Slowly Nepal is also following the footsteps of our neighbours and focusing more on the IT sector. For the last ten years, Nepal has progressed and flourished in digital marketing and technology, which has been proved a golden step for the country's growth.
The number of IT companies is increasing in every corner of Nepal. Nepal has over 500+ international-level IT companies, and more than 70% are based in Kathmandu. Here are some of the Top 5 IT Companies in Nepal to look after in 2022:
Leapfrog
Location: Charkhal Rd, Kathmandu 44605

Tel: 01-4419766

Average Monthly Search: 880
One of the leading Nepalese IT companies, Leapfrog, has indeed leapfrogged in the sector of technology. Founded in 2010, Leapfrog has proved to be the most Successful Company that excels in the field of AI and healthcare. It has been over a decade since the company started to provide quality service in IT through custom mobile app development, AI solutions, Data engineering and has gained the trust of many customers over the years.
Leapfrog is the best company to approach for any digital healthcare product.
If you are an IT student, then Leapfrog might be the best option to flourish and develop yourself for a bright future. It is one of the most respected and reputed IT companies in Nepal. Leapfrog is an international software company that has corporate offices in Massachusetts, Portland, and Seattle.
Services provided by Leapfrog:
Leapfrog is best known for AI solutions

Medical device

Mobile application development

Data engineering

Machine learning

Natural language processing

Ed-tech and design

Digital transformation

Startups

Healthcare
Leapfrog hires around 50 college interns annually, providing the best opportunity to the students to crave their careers for the future.
Verisk Nepal Pvt Ltd
Location: Hattisar Sadak 429, Kathmandu 44600

Tel: 01-4425600

Average Monthly Search: 110
Verisk Nepal is one of the best IT companies specializing in software development and IT support. Situated in Hattisar, Kathmandu, Verisk also operates a risk analysis business, a subsidiary of iOS.
Providing its service since 2009 in Nepal, Verisk also has a lot of international clients. As one of the major software development companies in Nepal, Verisk has over 300 experienced and qualified professionals working tremendously every day to achieve the utter respect and trust of the customers.
For more than ten years, Verisk has gained a lot of praise for its noteworthy work in designing, developing, testing, and maintaining applications.
It is one of the leading IT companies that has helped develop the software industry in Nepal. As a big brand in Nepal, Verisk also has the responsibility to match user and clients expectation in the market, which Verisk has been doing seamlessly ever since its establishment.
Services Provided by Verisk
Application and Software development

Business operation support and Virtual risk assessment for commercial operations

Data processing, analysis, and reporting

UI/UX design services for better user interactions

24/7 Information Technology and technical support to clients and new customers

Software quality control with test automation
Their main objective:
Providing Scalable software development solutions

Hiring Certified and experienced IT engineers and analysts for quality output

Industry-standard process management for durability

Collaborative development

Enterprise security compliance
Yomari | LIS Nepal Pvt. Ltd.
Location: Lalitpur 44600

Tel: 01-5552226
Founded in 1997, Yomari is one of the oldest Info-Tech giants in Nepal. Yomari is also popular in the international market for its quality and cutting-edge technology consulting services in IT management.
Determined to provide technical assistance to small to large national and international companies, Yomari's main weapon is highly experienced professionals specializing in website designing, developing, and deploying simple to sophisticated web-based information systems.
Yomari is the reputed IT Company of Nepal which can be the best destination for any Information Tech students to make their career in Nepal. Such IT companies in Nepal prove that students also have a better future in Nepal.
Services provided by Yomari:
Custom App Development.

Designing web-based applications and web development

Retail data warehouse

Analytics and BI Reporting

POS System | Implementation and customization of Oracle POS applications like Locate, Relate, and Xstore.

Consulting

Personalized applications.

Business processed automation software.

Specialized Hardware and networking solution

Supply and support of third-party software.

Besides all these services, Yomari is doing an exceptional job by carrying out several training programs in different parts of the country.

It also provides internship opportunities to students every year.
Main Objective
To provide quality and trustable service in website designing and web development, improve and manage business analytics, and business intelligence and data warehousing systems.
F1Soft Nepal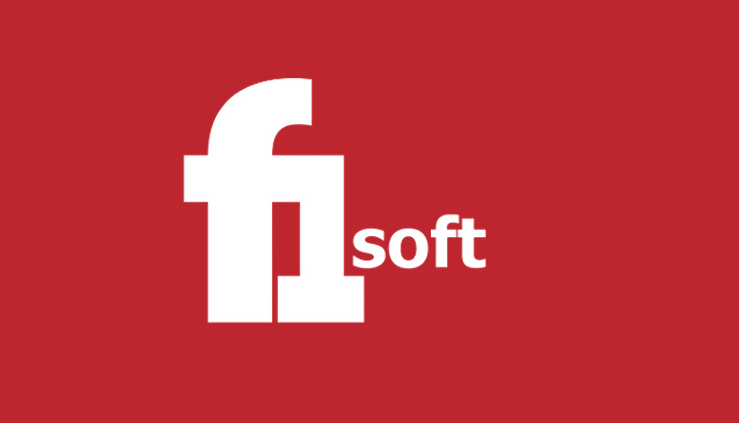 Location: M&S Tower, Lalitpur

Tel: 01-5439131
Founded in 2004, Nepal's leading fintech company, F1soft, is responsible for looking after over 90% of Nepal's financial institutions, including banks. F1Soft has around 250 professionals looking after software development and IT-related services.
F1Soft provides services like mobile app development and banking systems, internet banking systems, card management, and other digital systems to most of the banking systems in Nepal. These services are the most demanded and must-have service in recent days, especially when the world is moving towards digital payment and transactions.
The most popular and downloaded digital wallet of Nepal, Esewa, is the subsidiary company of F1soft. Ewa has revolutionized the digital payment system in Nepal, making it a gateway to enter the digital world. Not only is it the most downloaded, but also the most trusted digital wallet of Nepal.
As the pioneers and leaders in mobile banking, F1Soft is the backbone of Nepal's IT and Mobile banking system, which has already partnered with over 50 banks and financial institutions all over Nepal.
Most popular Services provided by F1Soft Nepal:
Software development

Offshoring and remittance

Big data

Banking system

eUtility and eSurance

Digital wallet

Web and app development
Main Objective of F1Soft:
Continue to improve Nepal's digital wallet and mobile banking system to allow all the citizens to experience easy and effective modern technology in the banking system.
Softbenz Infosys Pvt.Ltd
Location: Shankhamul, Kathamandu

Tel: 01-4786657 01-478665701-478665701-4786657
Softbenz Infosys Pvt.Ltd is a revenue-based B2B (business to business) project company based in Shankhamul, Kathmandu, specializing in Web development, Digital Marketing, and SEO. Softbenz has already gained fame in a short period – 3 years to be exact.
Selecting experienced professionals as its team member and providing an exceptional working environment to the employees has been the main succeeding step of this software company. They aim to excel in the IT sector with technical, conceptual, and human skills.
The services provided by this company are listed below:
The main objective with their Key achievements:
Inspiring Businesses with IT solutions is their main MOTTO.

Softbenz Infosys Pvt.Ltd has provided quality software and web development services for three years now.

This software company is determined to promote and maintain regular and continuous development even in a difficult situation like Covid-19 Pandemic.

Regular feedback, quality maintenance, and constant motivation to generate excellent output have been the main key to success.

Softbenz Infosys Pvt.Ltd is a team of experienced and qualified professionals working actively to contribute to the development of the IT sector in Nepal.
Their recent project includes:
Salisbury

Ghar Sansar Nepal

SK. Pashmina

Nepal One Adventure
In the end
With the growth of the internet and technology, IT is booming all over Nepal. Because of this, there has been a rise in IT companies in Nepal. However, even among the many rising companies, the ones we have mentioned here have managed to become some of the best ones. They have exceptional services, great customer care and satisfying work ethics.
We hope this was helpful for you. If you need any help regarding web development or web security, then feel free to let us know. Moreover, also check out the website development prices in Nepal to get a rough idea of how much it would cost you to create your own website.And as always, thank you for reading till the end.